When:
June 21, 2013 – June 22, 2013
all-day
2013-06-21T23:00:00+00:00
2013-06-22T23:00:00+00:00
Where:
Big Orbit Games
Evesham
Worcestershire WR11 7RE
UK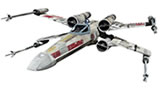 X-Wing Academy Day
Welcome to the Academy! On June 22nd we are inviting all budding pilots to come along and test their skills out for the day. This event is intended for those who are new to the X-Wing miniatures game to gain a better understanding of this superb system and prepare themselves for our future tournaments.