Big Orbit Games Shop Expansion
Over the past month or so we have been busy rearranging the layout of the unit at Big Orbit Games.
Since the business moved to Evesham we have always had a shop and a number of gaming tables but it was starting to get a little cramped so we decided to take 30 square metres from the warehouse and add it to the shop.
Here's the main central area: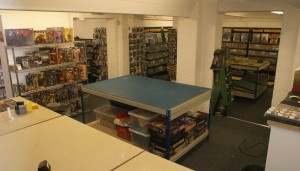 Here's the till area – it needs a few posters etc underneath to brighten it up – we'll add these soon 🙂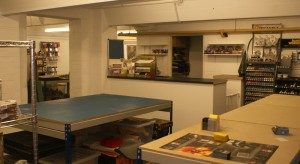 Here's the new layout of the entrance area: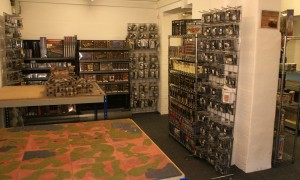 All the above photos mainly show areas that formed part of the old shop. Moving on to the area we've added to the  shop – here's the new gaming area: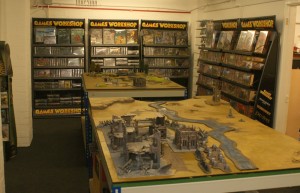 Finally, we've added an area with sofa's and a snack bar – The retro furniture may not be to everyone's tastes but we love it: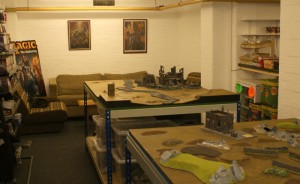 The first event we'll be holding in the new shop – not counting this evening's Friday Night Magic is a Dystopian Wars intro/games day – experienced and novice players (as well as absolute beginners) all welcome.
You can find us here:
Big Orbit Games
Cadbury Courtyard
Blackminster Business Park
Blackminster
Evesham
Worcestershire
WR11 7RE
Tel: 01386 513013