Pics of Ronnie from Mantic Games' visit today
Here are some pics of Ronnie's visit today. He was demoing Dwarf Kings Hold using a 3-up version they have. We all also got to take a look at a Warpath Ork (or Orc) sprue, it looked really nice and came with some kind of heavy weapon, a funky looking power claw and other options.
No pic of the sprue I'm afraid (one will follow soon hopefully), but here are the pics of the Dwarf Kings Hold demo.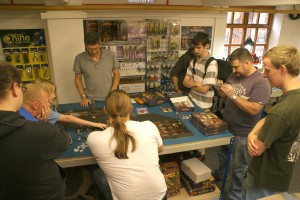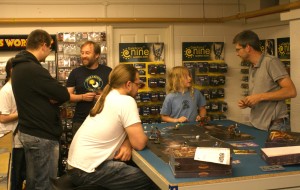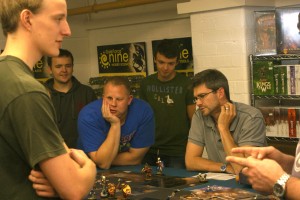 He has left the 3-up Dwarf Kings Hold with us until midday Tuesday, so if you couldn't make it today feel free to pop in on Monday or early Tuesday. Here's a pic of a 3-up dwarf and his little brother… The little guy is a regular Mantic dwarf