MTG: Innistrad launch events at Big Orbit Games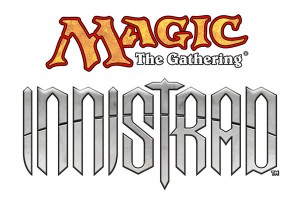 This weekend sees the release of Innistrad, the new release for Magic the Gathering and Big Orbit Games is holding a couple of events to celebrate!
Friday 30th September
Magic the Gathering Innistrad launch event. From 5:30pm we are hosting a booster draft tournament – You will be given 3 Booster Packs on entry, these are yours to keep. Entry £15 (£4 of which goes to a prize fund) the top three win a prize, prize value distribution approx 65% for 1st, 25% for 2nd, 10% for 3rd.
Buy an Innistrad booster and get a free foil promo card: Booster boxes are £109.99 but price charged will actually only be £99.99 when we take in to account the £10 discount you'll get from our loyalty scheme.
Saturday 1st October
Magic the Gathering Innistrad open day. Intro games & tournaments all day.
FREE STUFF: Take part in a tournament and get given a free Innistrad Booster Pack (limited to 1 per player).
You can find us here:
Big Orbit Games
Cadbury Courtyard
Blackminster Business Park
Blackminster
Evesham
Worcestershire
WR11 7RE
Big Orbit games is the place to come and Celebrate the release of Innistrad if you live in Evesham, Badsey, the Littletons, Pershore, Chipping Campden, Broadway, Alcester or Stratford-on-Avon.