New Bolt Action Plastic Germans from Warlord Games
We got sprues for the new plastic Bolt Action Germans from Warlord Games today and before we did a full review, due in a few days, we thought we would get some quick photos of the sprues up for you guys to take a look at.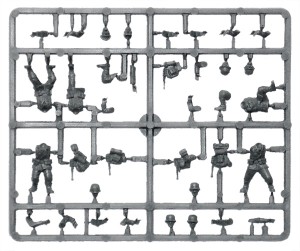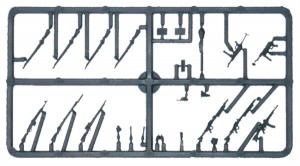 Each box of 28mm plastic World War II Germans will contain 5 troop sprues and 3 weapon sprues. As you can see from this sneak preview the weapon sprue is particularly impressive with a large variety of very detailed weapons available.
The heads on the troops sprue are also very characterful, see close-up below.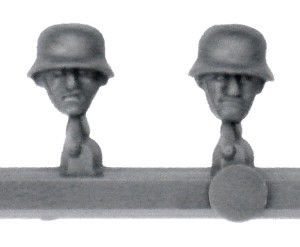 The new plastic WW2 German Infantry from Bolt Action is available from the middle of August 2010, pre-order now and save 20% off RRP*: Bolt Action WW2 German Infantry
*Correct as of 12/08/2010